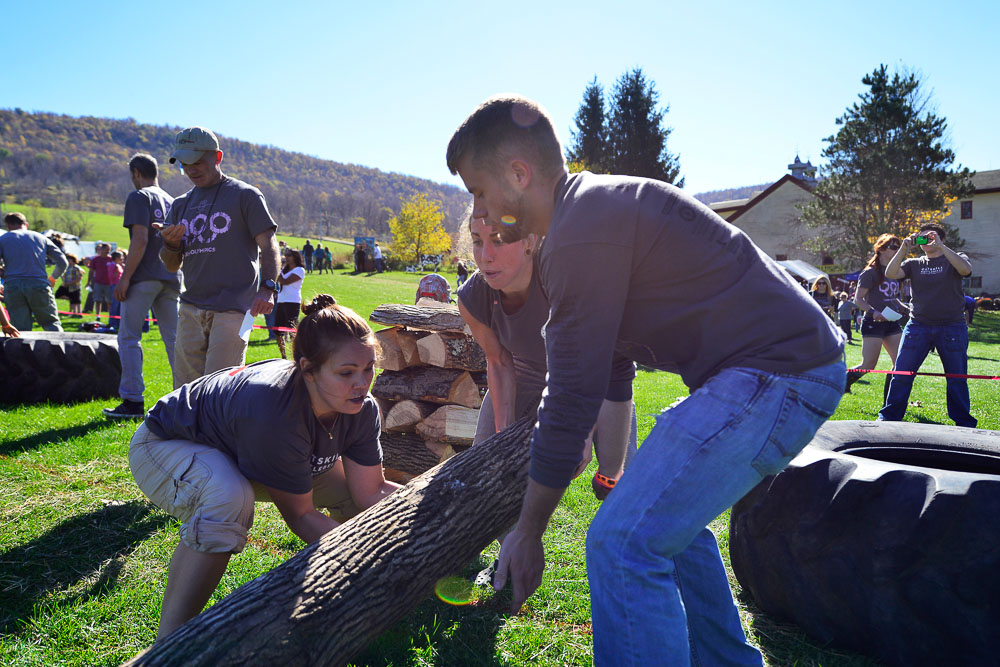 Team Challenge
Win A Giant Gift Basket including sausage and beer and other goodies from participating vendors!

Your team of three Olympians will complete in a series of farm related tasks to prove your teamwork, speed and ability to survive on the farm. Stack wood, carry eggs, build a hay pyramid, push pumpkins, and run in a sack to bring your team to victory. The fastest team each day will win a gift basket comprised of items available from vendors at the festival including sausage, beer, and more!
Round Bale Roll
Do you know how much a round bale weighs? Find out with your friends while you see how fast you can push it to the finish line. The fastest team will win a gift basket and half the entry fees for the day!
Kids Corral
Kids do you have what it takes to make it on the farm? Show us what you've got in the Kids Corral. You will stack wood, play games, chuck rubber chickens, flip tires,and race in feed sacks.
Entry to the kids corral is free of charge, but an adult must stay with the child.
---
Farm Olympic photos by Eamon Queeney