2017 Performer Lineup
Milkweed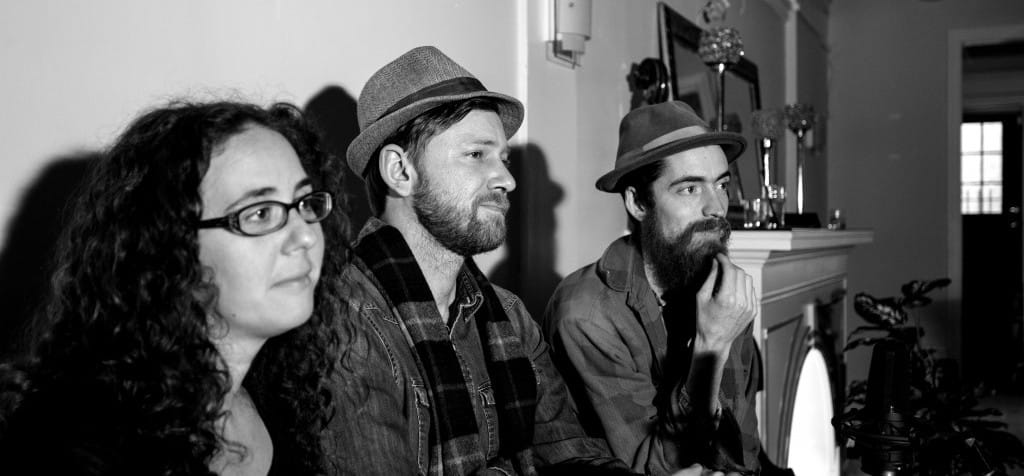 Milkweed was born on Main Street in the quiet post industrial city of Binghamton NY. Much like the rest of America, beyond the borders of the New York's, La's and Nashville's, Binghamton is a small community of genuine people who go to work everyday, share the common fate of not that much money, and who, after the work is done, head to the many and varied small bars that color the cities life. It is in these small dives that Milkweed was born.
Milkweed's music is a mix of poetry and American music. Harmony, strings and words that rise to the occasion are what make up the Milkweed sound. The band has gone through several incarnations over the years in Binghamton's rising Folk scene. Around 2014 the band fully realized itself in the form of a trio comprised of Jackie Colombo, Pete Lister, and Joseph Alston. Since then they have been touring and writing relentlessly. Throughout the Northeast and up and down the East coast Milkweed has been bringing their music to bars, venues, theaters, festivals and the streets in a constant upward rise. With the advent of their long awaited full length release, Dream Of An American Family (produced/engineered by Don Sternecker: Peter Gabriel, Mick Jagger, Cyndi Lauper, Railroad Earth, etc. Mixed by Gene Paul, son of legendary guitarist Les Paul: Roberta Flack, Aretha Franklin, John Prine, Hall and Oates, Average White Band, etc) the band has received an outpouring of praise, fans, and next-level opportunities.
---
Drew De Four and Kin Curran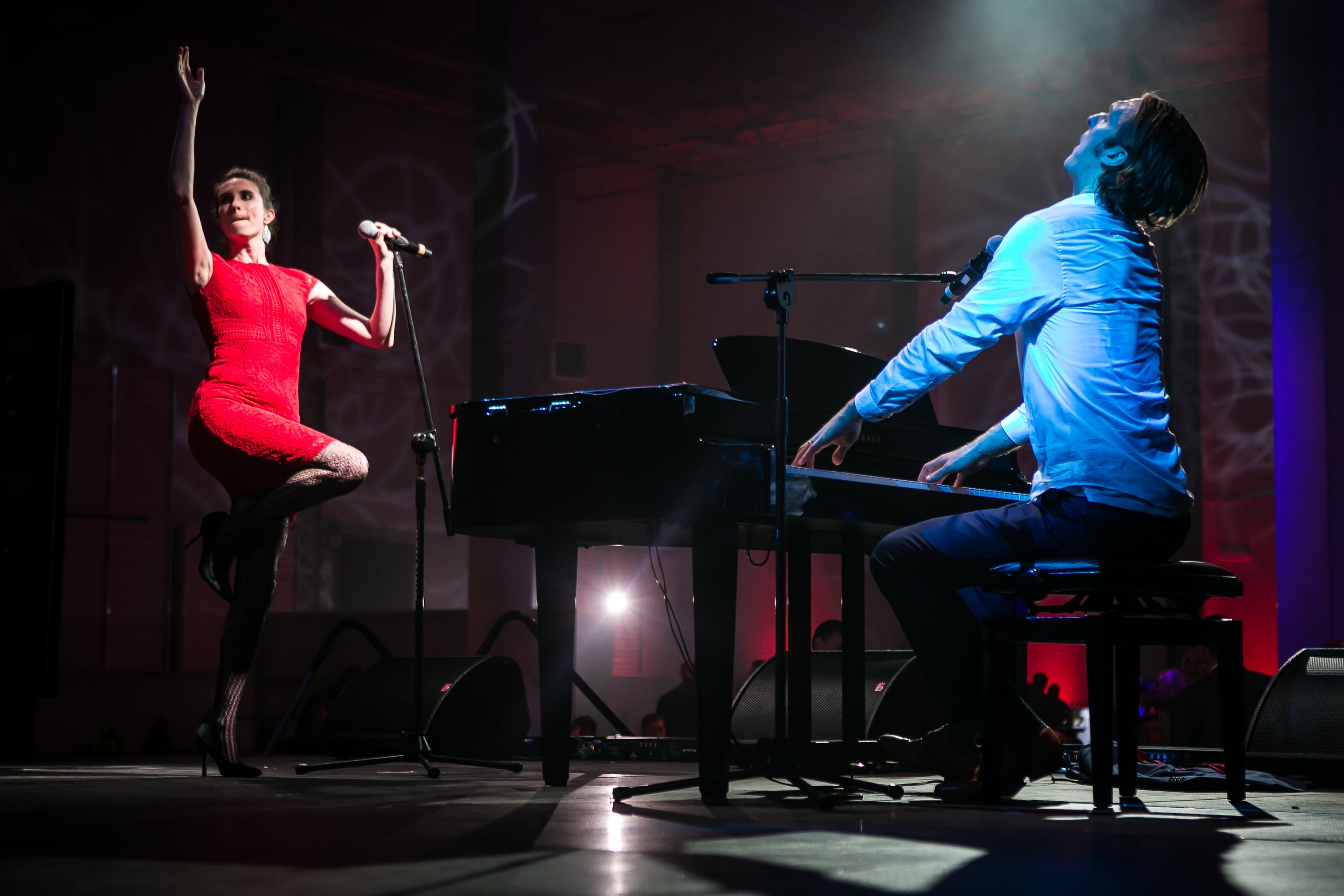 The world-touring, piano-dueling, singer/songwriter, heralded multi-instrumentalist duo of Drew De Four and Kin Curran will deliver two special performances at the Taste of the Catskills Festival this year: Sat at 11:30a on the Main stage, and at the Harvest Dinner Saturday evening (limited Harvest Dinner seating available). Bring lofty expectations: they will be exceeded by these two phenomenal, wonderful entertainers.
---
Nathan Kalish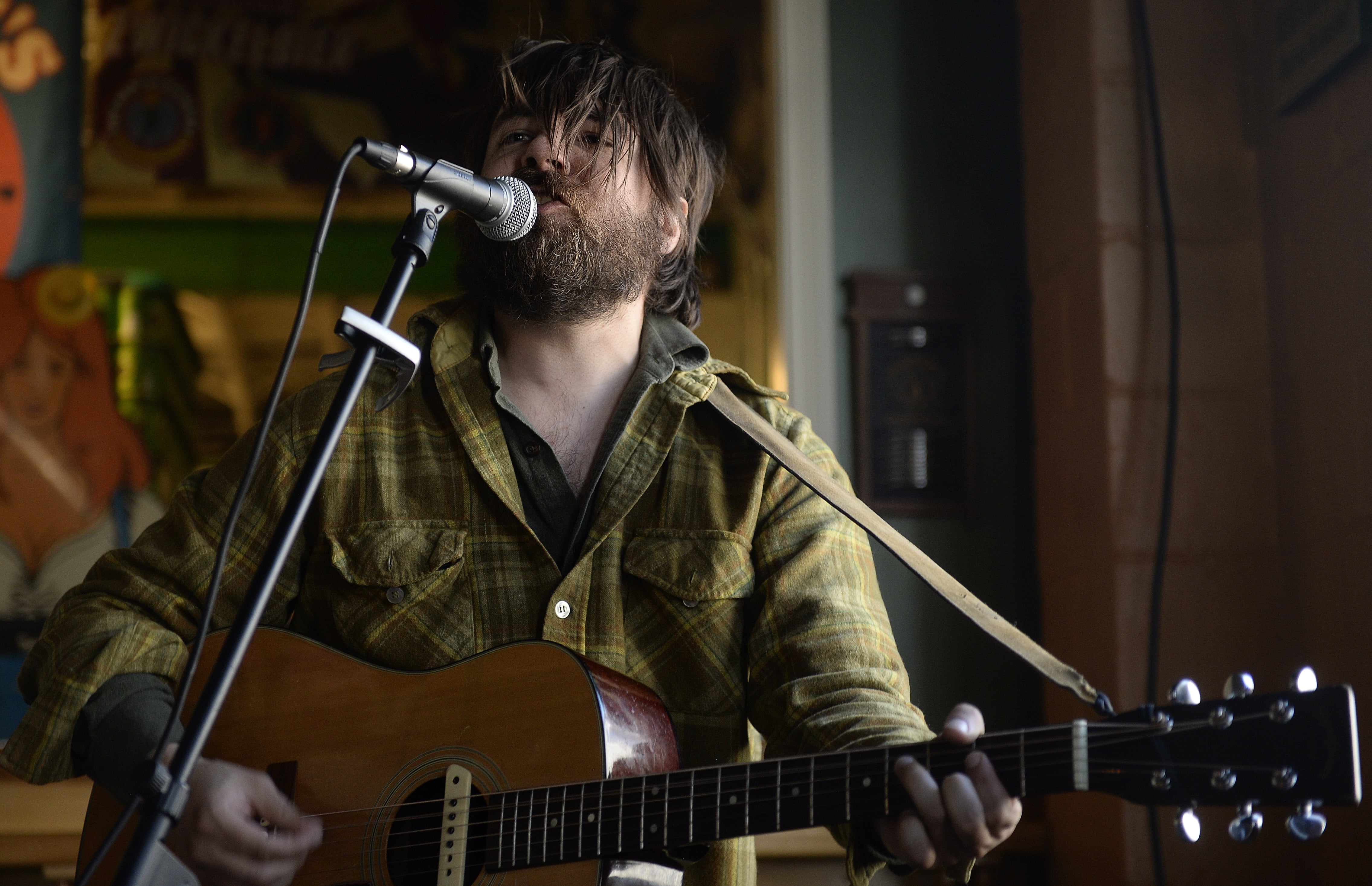 Nathan Kalish is a storyteller, songwriter and lifelong traveler. After spending the last 6 years touring with his Americana roots band Nathan Kalish and the Lastcallers and before that with the Deadstring Brothers (Bloodshot Records), Nathan began to tour solo and occasionally with a band, while focusing on songwriting and more honest storytelling in a contrast to his rowdy and sometimes funny live shows. You can catch him playing songs from his past 7 studio albums coast to coast while he is also promoting his latest album "continental breakfast of champions" which was included in Saving Country Music's 2016 Essential Albums List.
---
Becca Frame and the Tall Boys
Becca Frame and the Tall Boys are a groove-intensive, acoustic celebration of all things rock, blues, Motown and country: signature takes on beloved classics, and soul-stirring originals. BFTB's stripped-down direction (featuring virtuoso player Brian Shafer on acoustic guitar, and percussionist Todd Russell on cajon and tambourine) provides a wealth of audible space for heralded vocalist Becca Frame to create within. The Tall Boys effort to create a playfully-syncopated and funky, applicably-dynamic and dramatic, musical jungle gym that Becca Frame can have fun swinging around in. Although BFTB is a brand-new entity, Frame and Shafer have been writing and performing together as a duo for more than 5 years, and the three have been band mates for the last 4-5 years; the band is made up of good friends who have lots of experience making music together.
---
The Nate Gross Band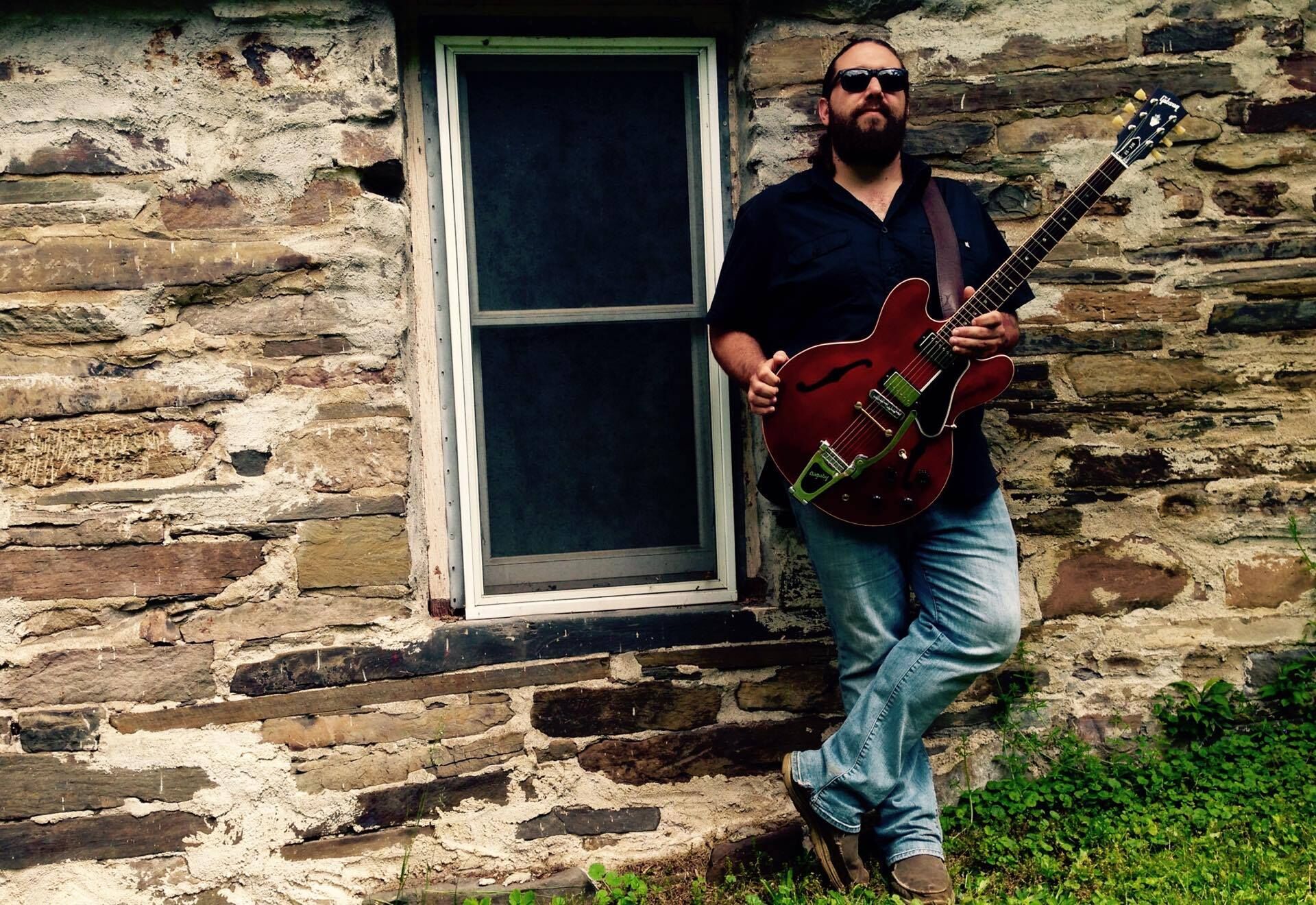 Nate Gross is an old soul. At 35 years old, he has accomplished great success in the industry playing blues, jazz. traditional country, real R&B, and Americana. All these elements make up the musical landscape of the 20th Century, but seem to have been lost until now. Nate Gross fuses these styles together like a cross country trip down route 66.
From an audience of over 30,000 people at The Taste of Country Music Festival to touring up and down the east coast, Nate has played for some of the best audiences a musician could hope for. Sharing the stage with Dickey Betts, Anders Osbourne, Honey Island Swamp Band, New Riders of the Purple Sage, Big Sams Funky Nation, Blackie and the Rodeo Kings, Commander Cody, The Kentucky Headhunters, Blackberry Smoke, and Many more, Nate has paid his dues. Nate's band features Ben Gross on bass (Horseshoe Lounge Playboys, Panhandle), and Robert Tousignant on drums (member of the Rock and Roll hall of fame for his work with "The Music Explosion" in 1967. His number one hit "A little bit of Soul" broke in to the charts during the summer of love).
---
The Spectacular Average Boys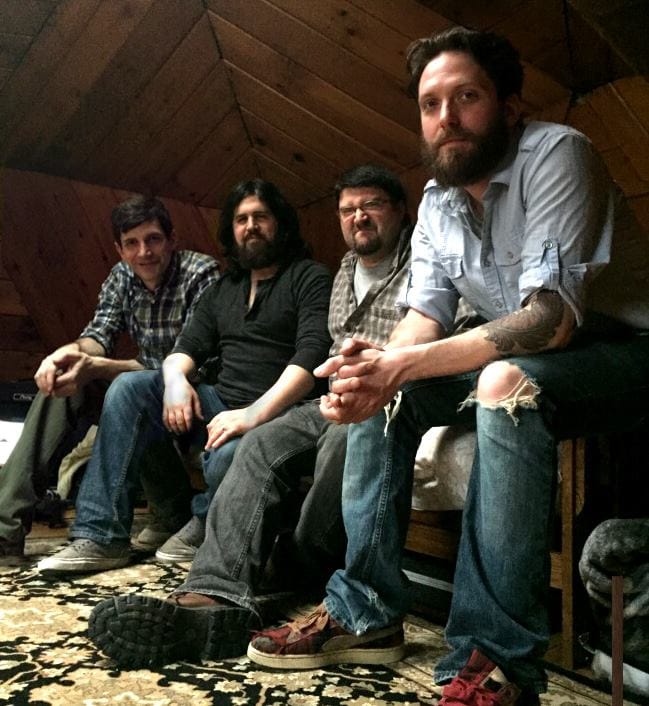 The members of the Spectacular Average Boys share a common history. Lifelong natives of their hometown, Oneonta New York, they grew up going to the same schools, have lived together, fought like brothers, driven each other mad, and loved one another like family. The group of twenty-somethings clearly have feet planted in both the past and the present, drawing from folk and Americana roots that are passed down as tradition, while injecting the loud, aggressive elements of the music they were drawn to growing up in the '90s. The bittersweet beauty of life in Upstate New York, a life full of back roads and long winters, comes through in their music.
---
Bess Greenberg

Bess Greenberg is a singer-songwriter and visual artist based in Binghamton, NY. With rich, warm vocals and open-hearted lyrics, Greenberg performs on upright bass and a vintage hollow body electric guitar. Previously of The Falconers and Milkweed, Greenberg debuted as a solo performer in the summer of 2016. Greenberg recently released her debut EP, "Blindside Live," which was recorded live at Binghamton's Cyber Café West, and produced by Joey Alston (Milkweed) and Two Birds Production. Greenberg was a featured performer at this summer's Grassroots Festival in Trumansburg.
---
Tim Ruffo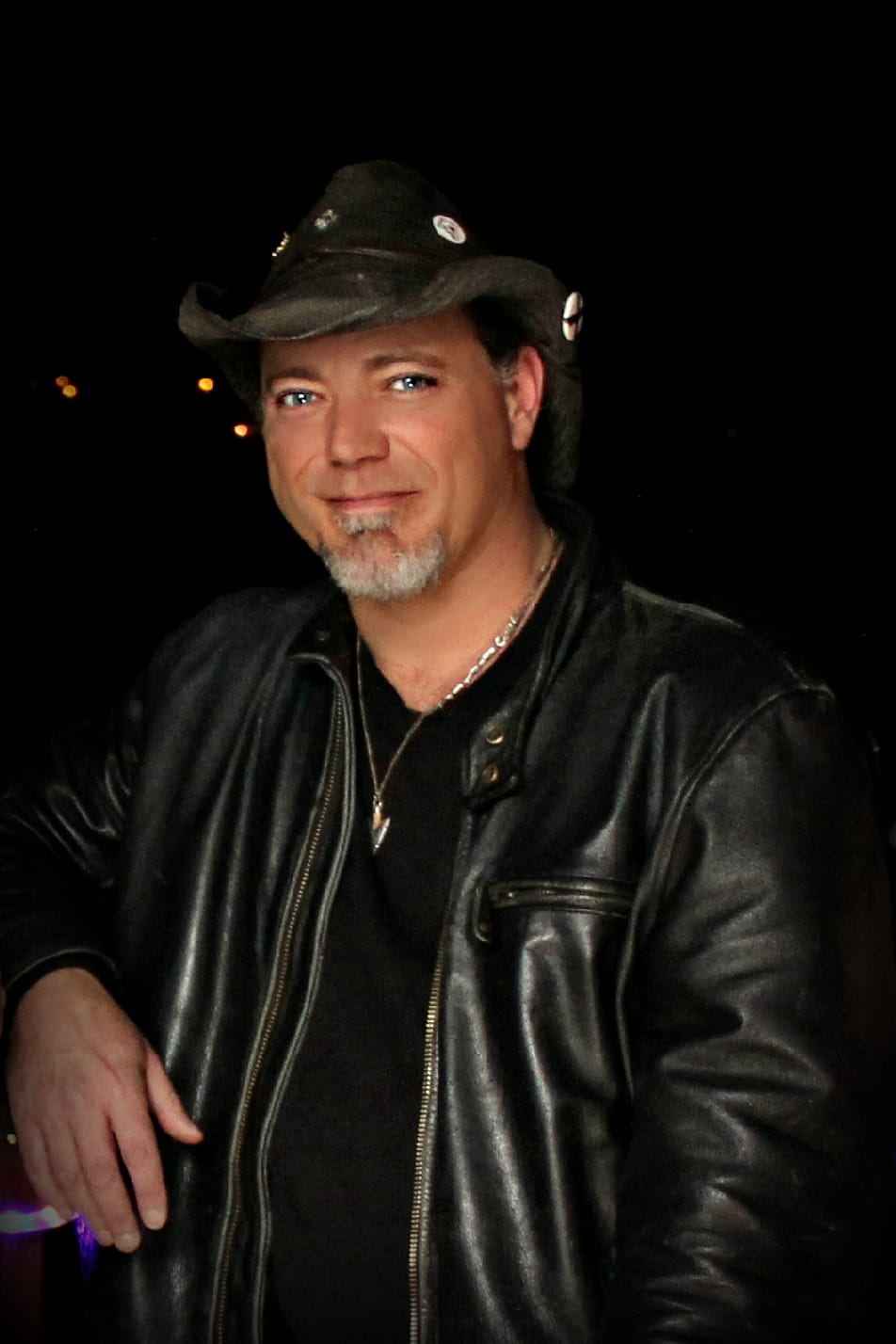 Tim Ruffo has been influenced by a variety of Outlaw Country icons such as Waylon Jennings and Johnny Cash. He also found inspiration from Pink Floyd, Johnny Winter and the Rolling Stones. The August 2013 release "Long Long Day" moves you with the emotions connected to working hard, reconnecting with old friends, lost love, survival and hope. Tim Ruffo has opened up for Gretchen Wilson, Eddie Money and Joe Nichols, Deadstring Brothers, Whitey Morgan and the 78's, and Hellbound Glory to name a few. Tim aspires to share his music with a larger fanbase in the Northeast part of the country and garner a spot on an indie label. The love of live performing is what Tim Ruffo is all about.
---
Hummel's Mug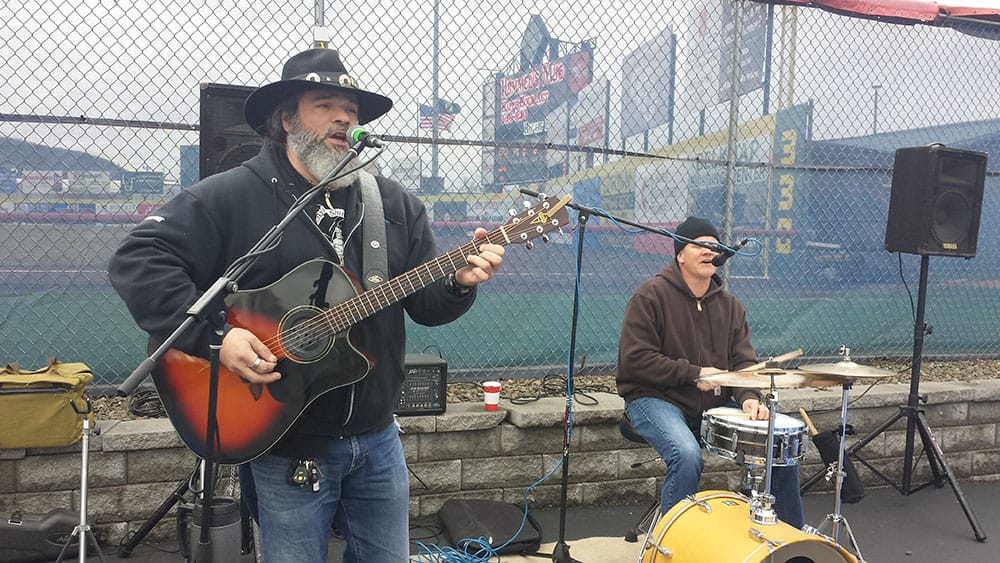 Hummel's Mug was formed in July of 2013 with the interest of melding Outlaw and Modern Country music with Rock. From Waylon Jennings and Brantley Gilbert, to Jimi Hendrix and CCR, their focus is not based solely on recreating the music of all the great artists they respect and admire, but on writing their own songs as well. Featuring Gene Hummel (guitar, vocals) and Chad Dean (drums, vocals).
---
The Neighbors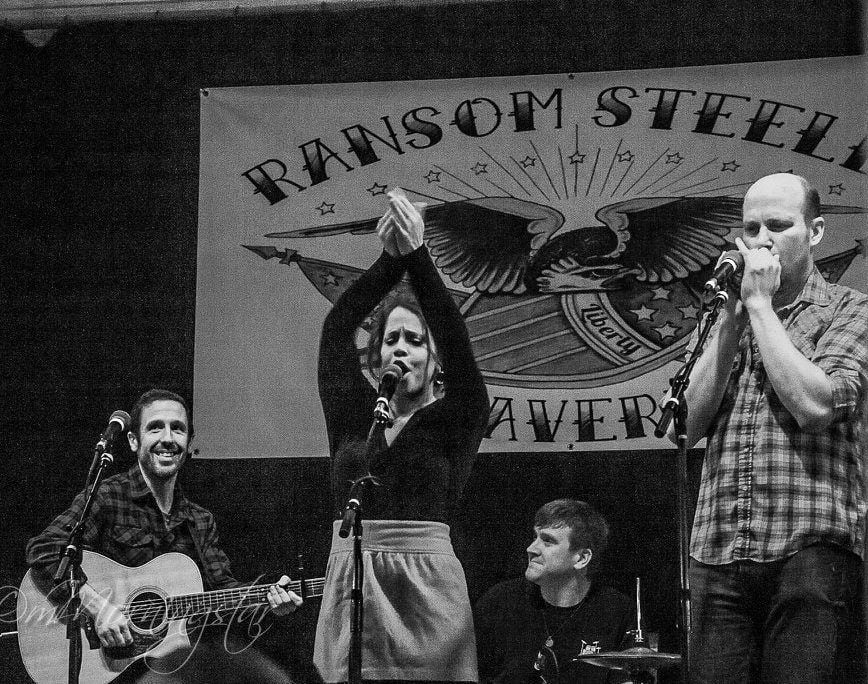 Featuring Joe Kollar (Driftwood), Calya Perricelli, and Pete Ruttle (Lutheran Skirts), The Neighbors are friends, musicians and neighbors. Guitar, Harmonica, and 3-part harmony are their tools of choice to play anything from old 1930's swing, 50's Country, 60's R&B, and even some originals that were just penned last week. The band has been keeping things quiet social-media/internet presence wise – not because they are slackers or anything, but because they've been immersed in artistic pursuits, and the creation of beautiful things. Yeah, that's the ticket. They've been keeping things pretty low key…but they're kind of a big deal…
---
UsVs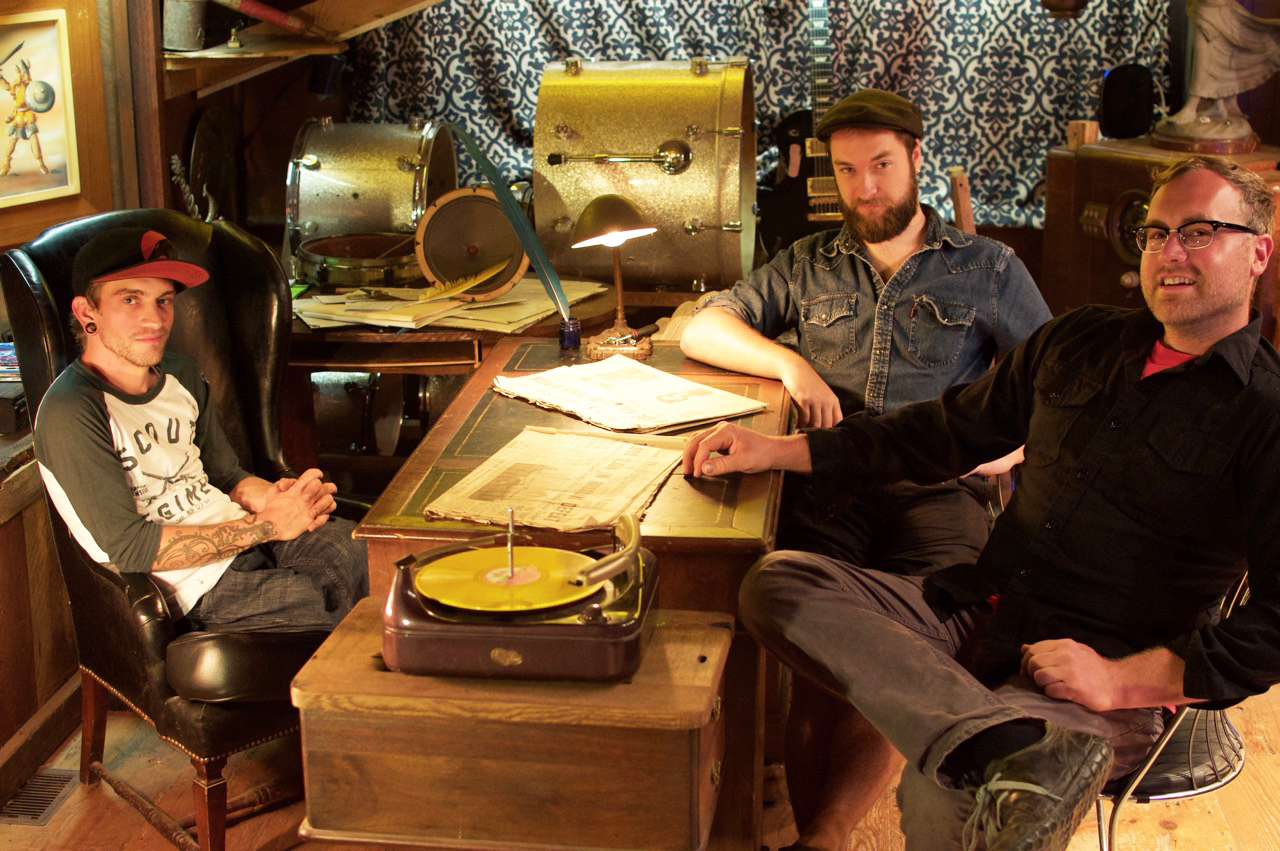 Combining elements of blues, rock, punk, reggae and soul, UsVs brings an energy-driven performance to the stage. Forming in this past year, this three-piece band consisting of Ryan Eldred, David Von Vorst, and Benjamin Ray have amassed an eclectic yet electric catalogue of songs you can't afford to miss. With over sixty years of combined musical experience including projects like Catch 22 and Chuck Nasty, UsVs is in the studio now preparing for an amazing release.
---
Stoddard Hollow String Band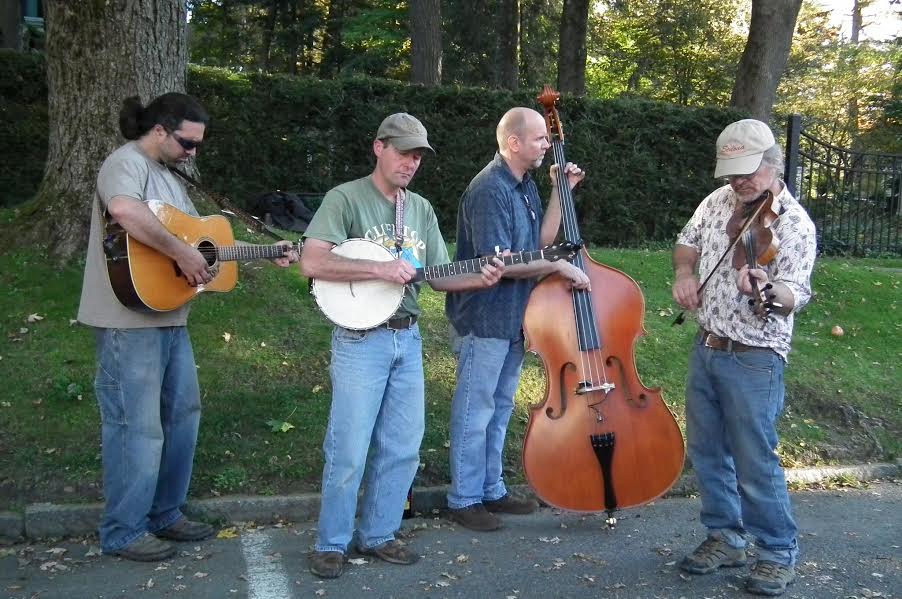 The Stoddard Hollow String Band is based in the upper Catskills and is known for its mix of Appalachian old-time tunes, traditional and original music, and some tunes you wouldn't expect from an old-time band. The band consists of Marvin Zachow on fiddle, mandolin, guitar and vocals, Ed McGee on claw-hammer banjo and harmonica, Frank Frazzitta on guitar and vocals, and Joel Murray on bass and vocals. The Stoddard Hollow String Band has played extensively in the Hudson Valley and Catskills.
---
Technicolor Trailer Park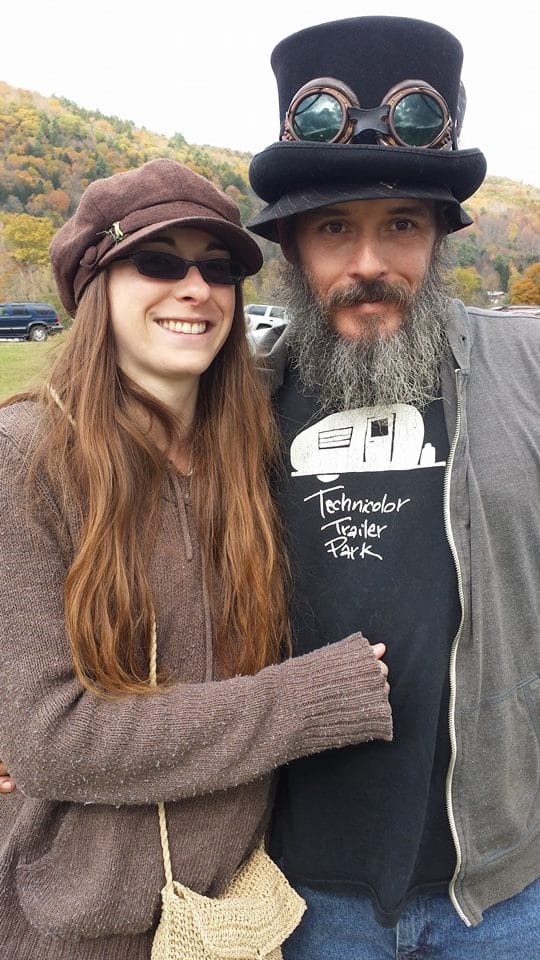 Technicolor Trailer Park is not just a duo, but a force to be reckoned with. With Mandolin, Guitar, Native American Flute, Harmonicas, Kazoos, and raw unfettered talent, they are sure to bring a smile to your face and put a dance in your step. Playing a wide variety of original tunes, and with an arsenal of covers at their disposal, TTP are sure to delight any crowd. Featuring Jerry Tanner and Lisa Gould.
---
Everett Farrell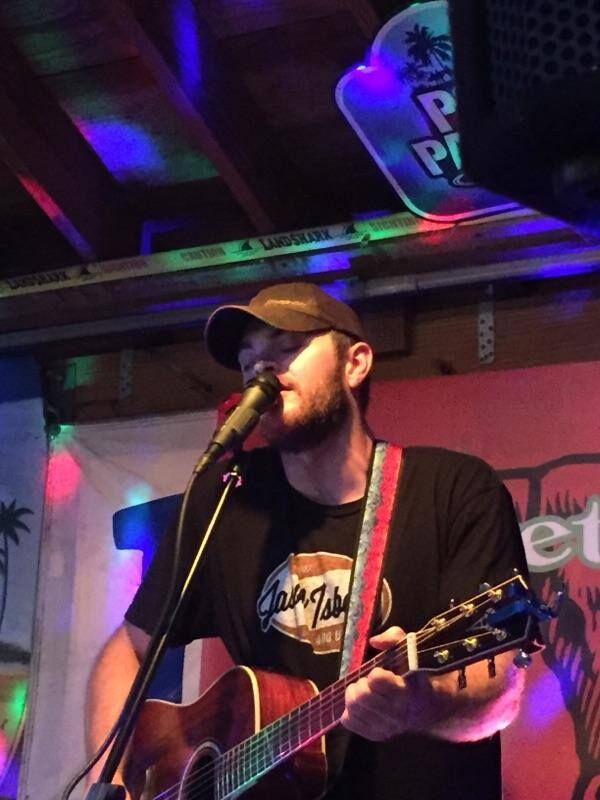 Born and raised in the hills of upstate New York and fine-tuned in Southwest Florida, Everett Farrell stirs a crowd by breathing life into their favorite songs. With Central New York home base, he has spent much of the last year entertaining throughout the Leatherstocking region and beyond, including his recent featured performance at the Delaware County Fair.
---
Paul K Ryan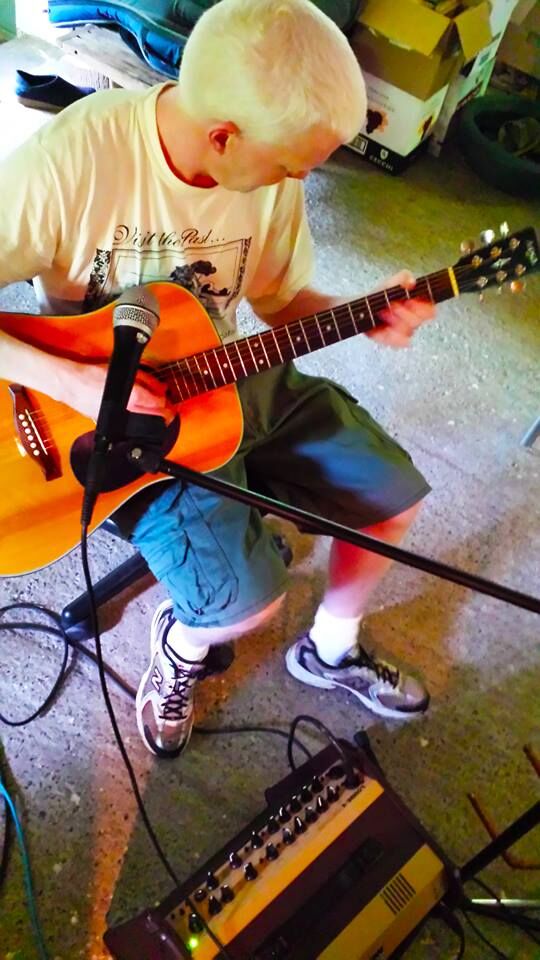 Paul K Ryan is many, many things. Some of those things include singer/songwriter, guitarist, constantly-gigging NYC unionized musician, and Delhi boy. Paul will be sharing the stage with a mysterious, and as of yet unannounced, assortment of very special guests, we're told. Whatever happens will be supremely aesthetically satisfying, and borderline-magical, to be sure.